Description
The Personalized Pet Photo Necklace and Keychain is a perfect way to honor your loved one and memorialize them into an everlasting piece of elegant jewelry that you will surely love.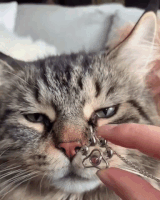 The necklace and keychain add an elegant touch to your everyday outfit, completing your look. They come in gold, rose gold, and silver colors.
Each necklace has a picture of your own pet inside. Look inside or use your phones camera to reveal the picture of your pet. A perfect gift or remembrance for all pet lovers out there!
You can also shine a light through the pendant and project your pet's photo on a wall.